Medical Courier in Boston, Massachusetts
Allstate Couriers is the courier you can trust, servicing the entire Boston/New England area as well as Nationwide. There are several factors that make our service stand out above the competition. Our services include same-day courier service, dedicated multi-route, scheduled courier delivery, specialized medical courier service, legal deliveries, and more. Keep reading to learn more about us, your medical courier independent contractor in Boston, MA.

Providing the most trusted service since 2005 to New England and Nationwide, safely and efficiently transporting medical specimens, blood, urine, human tissue, and slides to laboratories for testing and diagnostics, whether by land or air.  
We are a medical courier in Boston that partners with major healthcare systems throughout the region to handle all of their complex logistical requirements.  
We are an independent courier with retail and residential medication distribution channels following strict security and accountability procedures. Comprehensive criminal background checks are regularly performed on our couriers. Many of our couriers in this division have experience in law enforcement and public safety areas.  
We are a medical courier in Boston with dedicated drivers assigned to each account for regularly scheduled service and cost-effective routes, 7 days a week, 365 days a year.  
We offer pharmaceutical and lab courier services that pickup and deliver in minutes for those extremely time-critical shipments that just can't wait.  
Surgical instruments delivered to and from hospital Central Processing departments on a STAT or scheduled basis. 
Latest Real-Time Tracking Technology
Clients log in to their customized web portal, where they can input, view, and track a same-day, routed, and/or scheduled courier delivery in real-time. Also, print bill of ladings, Waybills, and invoices and run a host of reports at their fingertips. We are an independent medical courier contractor in Boston that ensures that you always know exactly where your package is from start to finish!
Same-Day Shipments Via Air
Allstate Couriers is an independent medical courier TSA-certified by Homeland Security to ship cargo on the next commercial flight out to anywhere in the United States. On-board couriers are also available to escort your sensitive package on the flight(s) to its final destination.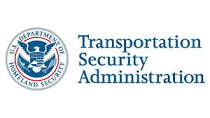 Nationwide Service 24/7
We are your medical courier in Boston, MA, providing legal, pharmaceutical, and lab courier services, serving the entire New England area and Nationwide locations every day.