Medical Courier Service Professionals in Boston
Provide diligent and dedicated professional medical couriers to service the medical industries' sensitive and timely needs…with a smile. Our Medical Courier service is available Nationwide, not just in the Boston, New England area.
Contact us today with your inquiry
Nationwide Service 24/7
Based in Boston, MA, serving the entire New England area and Nationwide locations every day. 
Allstate Couriers is the courier you can trust, servicing the entire Boston/New England area as well as Nationwide. There are several factors that make our Boston medical courier service stand out above the competition.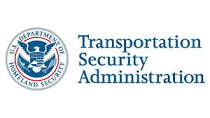 Hospital & Healthcare Systems
Pharmaceutical Distribution
Latest Real-Time Tracking Technology
Medical Devices / Surgical Instruments
Scheduled & Routed Deliveries
STAT and On-Demand Services
Same-Day Shipments Via Air
Allstate Courier on PBS
On October 7th, 2013, Allstate Courier Systems was featured on the PBS Frontline documentary League of Denial: The NFL's Concussion Crisis. Watch the short clip on this page.
Check out the full video here and read a related article.
Ben - Boston Bruins
The gentleman who picked up and dropped off my packages for me this morning was excellent… He was very professional and completed my deliveries ahead of schedule. I will definitely be utilizing your companies service because of this experience. Thank you.
Peter - Law Firm
Thanks Candice, great job! You guys are true professionals
Valerie – Damon Worldwide
Thank you again for taking care of our small need. You guys were terrific…