The last mile home is always the most critical and sensitive leg of the delivery chain. It is the only link in the supply chain process that the end customer directly experiences so you can bet were gonna get it right!
At Allstate Courier Systems we are extremely conscious that we are representing you and your brand in the field.
As such, our focus is on providing exemplary customer service. Our two man uniformed delivery teams are the best in the business as the focus of our training is always on doing what it takes to make the customer happy. This is achieved by meeting the customers unique requirements, always being respectful of their home and property, providing the technical training to complete the delivery safely and effectively, and responding appropriately to any challenges that are met. No matter what, the end result should always be the same: a happy customer.
Products can be shipped directly to our warehouse, picked up from an LTL carrier's hub location, a manufacturer's warehouse, or picked up at a retailer's distribution center and/or store location.
We deliver to the local Boston area, all of MA, NH, ME, VT, RI, and Northern CT. Saturday deliveries available.
Some of the Last Mile Services We Provide: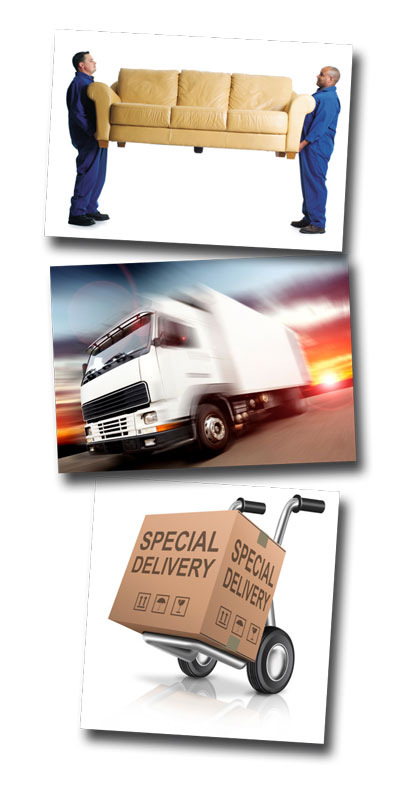 White Glove
Product Inspection upon Receiving
Product placement into Room of Choice
Unpacking and Debris Removal
Assembly and Installation
Tutorial on Product Use
Haul-away and Disposal of old unit(s)
Deluxing
Remove the item from packaging at our Warehouse Prior to going out for delivery
Inspect item for any flaws or damages
Dust or Shine the item so it is in pristine condition
Repack item securely and safely for transport
Room of Choice
Product placement into customer's desired room of choice
Threshold Plus
Product placement through Front Door
Exchanges and Returns
All White Glove services are included in an Exchange
Old item(s) will be repackaged and shipped out for Return
Other Services We Offer:
Schedule delivery with customers directly
Reverse Logistics
Warehouse Storage
Customer Pick-Up from our Warehouse
Same Day HOT Deliveries
Movement of existing item(s) to area of customers choice within the location
Call us today at 1-800-754-4240 to speak to a delivery solutions specialist and rest assured knowing your freight will be handled by true professionals.